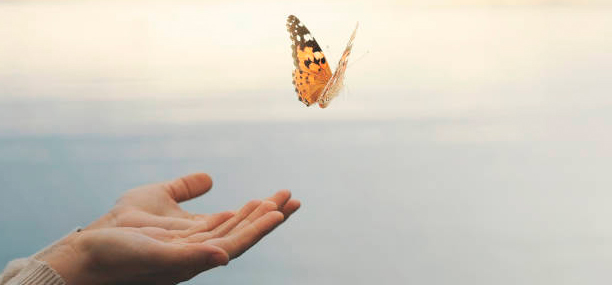 Understanding Donation
When a person passes away, ocular and tissue recovery is typically conducted after a Lions World Vision Institute Donor Services Coordinator speaks with the decedent's family to discuss the donation choice of their loved one. Although these conversations are understandably not easy, they are critical to the donation process occurring no more than twelve hours after death, which helps Lions World Vision Institute and our recovery partners ensure a successful transplant.
If you were recently contacted by a Donor Services Coordinator, we invite you to learn more about the donation process or contact our family service department with questions.
When You or Your Loved One Registers as a Donor
In the U.S., the easiest and most common way to register is to say YES to donation when receiving or renewing your driver's license. You can also register online.
One Donor may restore sight for up to 2 people and heal the lives of more than 75 people.
Frequently Asked Questions About Donation.
To explore if registering as a donor is right for you, we offer answers to our most frequently asked questions about donation below.
When a person passes away, our agency is mandated to be notified, and one of our donation coordinators will determine preliminary eligibility based on medical screening prior to recovery.
For individuals who have the potential to help others through transplant and/or research donation, our agency is responsible for honoring gifts authorized by registered individuals or contacting the legal next of kin (NOK) to provide them the opportunity to authorize a gift of donation for non-registered individuals.
Whether a donation occurs from a registered gift or a gift authorized by a family, our agency requires the assistance of the donor's family and/or friends to assist in completing a medical/social questionnaire on behalf of the donor. This questionnaire is similar to one completed when donating blood and takes about 30 minutes to complete. The questionnaire is required by the FDA and is used in conjunction with a thorough review of available medical records along with rigorous donor testing to determine final eligibility prior to transplanting into a recipient.
Ocular and tissue donation must be initiated within 24 hours of a person's passing to be eligible. Ocular donation initiated within 12 hours or sooner, maximizes the opportunity for a successful transplant. Although these conversations are understandably not easy, they are critical to the donation process.
Many families find donation to be a light on such a dark moment. Knowing their loved one's legacy can live on through the gift of donation can be healing to a donor family.
Organs such as lungs or kidneys require a donor to be sustained on a ventilator with an active heartbeat. Once someone passes away, eye and tissue donation are still an option. Eye and tissue donation allows greater time for donated tissue(s) to find a recipient.
Many types of tissues can be donated and used to restore and heal lives:
Whole Eyes to include Corneas

Corneas are the clear part of the eyes, similar in shape to a contact lens. Whole eyes would include the sclera which is the white of the eye. After any type of eye recovery, prosthetic caps are placed to maintain the natural contour your loved one's eyes.

This gift may restore sight. Additional parts may be used as a patch for damaged eyes.
Skin Grafts

Skin grafts are recovered from areas not visible during the service such as the back, abdomen, and thighs.

This gift may be used as a lifesaving covering for severely burned patients, may help mastectomy patients with reconstruction, etc.
Musculoskeletal

Bones and other connective tissues from the upper and lower extremities. These are muscles, bones, joints, tendons, and ligaments that provide mobility. The suitable gifts are surgically removed and replaced with a wooden prosthetic prior to surgically closing the wound.

This gift may be used to repair defects or fractures caused by severe trauma, cancer, or other diseases, and is widely used to restore mobility, reconstruct limbs, rebuild jaws in dental procedures, etc.
Costal Cartilage

The cartilage found on the ends of the ribs connecting to the sternum (breastbone).

This gift may be used for reconstructive surgeries for congenital birth defects and/or facial trauma such as cleft palate, etc.
Pericardium

The protective membrane surrounds the heart.

This gift may be used as a patch in conjunction with open heart surgeries, neurological reconstruction, etc.
Heart for Valves

4 main valves inside the heart – tricuspid, pulmonary, mitral, and aortic valves.

This gift is a lifesaving procedure that may replace damaged valves, allowing the heart to function again. When used in young patients, donated heart valves can "grow" with the recipient and reduce the need for repeated surgeries.
Eye Donation: Many individuals can be an eye donor, including individuals with cataracts, poor eyesight (wearing glasses or contacts), or those with a diagnosis of cancer. Age also does not prohibit eye donation.
Tissue Donation: Many individuals can be a tissue donor. Specific medical diagnoses such as autoimmune diseases, specific skin cancers, and specific surgeries may limit the gifts used for transplant but do not always restrict all tissue donation.  
Research Donation: Many individuals can be a research donor. There is a constant need for donors to help advance the frontiers of science. New treatments and cures often hinge on these precious gifts. Many medical diagnoses that will not be eligible for transplant are extremely beneficial in research.  
If your loved one registered to donate, their Document of Gift is a legally binding decision to donate organs, and/or eyes, and/or tissues for transplantation and/or education/research. Federal law states a document of gift, not legally revoked by the donor before death, is irreversible and does not require any additional permission from another person.
Our mission is to honor each donor's wish to help improve the lives of others and to help their family find peace and healing within their gift. Our donation coordinators are trained to answer questions and concerns that the donor's family may have regarding donation.
In the U.S., the easiest and most common way to register to say 'YES' to donation is to register online at RegisterMe.org or with your state donor registry at the DMV.
Eye and tissue donation does not prevent a timely funeral service. Our agency collaborates with your family's selected funeral agency to ensure the gift of donation and funeral arrangements are both honored. Our agency strives to maximize the potential of a successful transplant and to prevent unnecessary delays for our donor family.
Our team routinely works with funeral homes to ensure the donor's burial occurs within 24 hours when their religion requires it..
Our recovery personnel are expertly trained technicians who ensure a respectful and sterile surgical recovery is completed. Great care and respect are shown to each donor. Every reasonable effort is made to ensure that the donation does not prevent a viewing.
Donor families do not incur any costs from this donation.