Lions World Vision Institute
The Lions World Vision Institute leverages over a century of expertise, resources, and groundbreaking innovations to bring the gift of sight to over 500,000 individuals worldwide. Our extensive global network encompasses eye banks, medical professionals, researchers, and community-based initiatives, enabling us to make a significant impact by restoring vision for more than 20,000 men, women, and children annually who suffer from corneal blindness or low vision.
With our unparalleled position, we are committed to providing transformative sight services to a broader global audience. We invite you to join us in our mission to become the preeminent leader in global sight restoration. Discover our services tailored for organ, eye, and tissue donor families, recipients of transplanted tissues, ophthalmologists, research scientists, visually impaired individuals, and all those who recognize vision as a fundamental right.
So the world can see.
Who We Are
Lions World Vision Institute is a nonprofit organization committed to honoring vision as a basic human right. Our work extends around the globe and includes donor family and recipient support, advanced tissue preparation for transplant cases, innovative research and technology development, eye bank and surgeon training programs, pediatric vision services, and community-based education in local and international communities for those who are visually impaired. With our worldwide ecosystem of eye banks, surgeons, and research leaders, we work tirelessly to honor a donor's gift by protecting and supporting sight restoration for hundreds of thousands of people—transforming lives around the world…. So the world can see.
Our cornerstone services include:
Donation and Transplant Services: We are a global leader in transplant facilitation, working closely with donor families, transplant recipients, hospitals, and surgeons to provide hope and healing through cornea and tissue transplantation.
Research & Innovation: Our medical innovations and research breakthroughs are designed to streamline cornea transplant procedures for surgeons and improve clinical outcomes for patients.
Prevention & Education: Our nationally recognized community programs provide thousands of children free access to eye care every year – protecting their right to clear sight
With over 100 years of combined work, we have helped provide the life-transformative gift of sight to more than 500,000 men, women, and children worldwide.
Our Mission
To elevate standards in sight restoration, tissue transplantation, research, and education.
Since Inception in 1969
500,000
have had their sight restored
Support Our Mission
Give now to restore sight and enhance quality-of-life for tissue recipients.
The work of the Lions World Vision Institute is made possible through the generosity of our supporters. When you make a gift to the Lions World Vision Institute, you support cutting edge ocular research, sight restoration, surgeon training, vision screenings, and so much more.
Learn More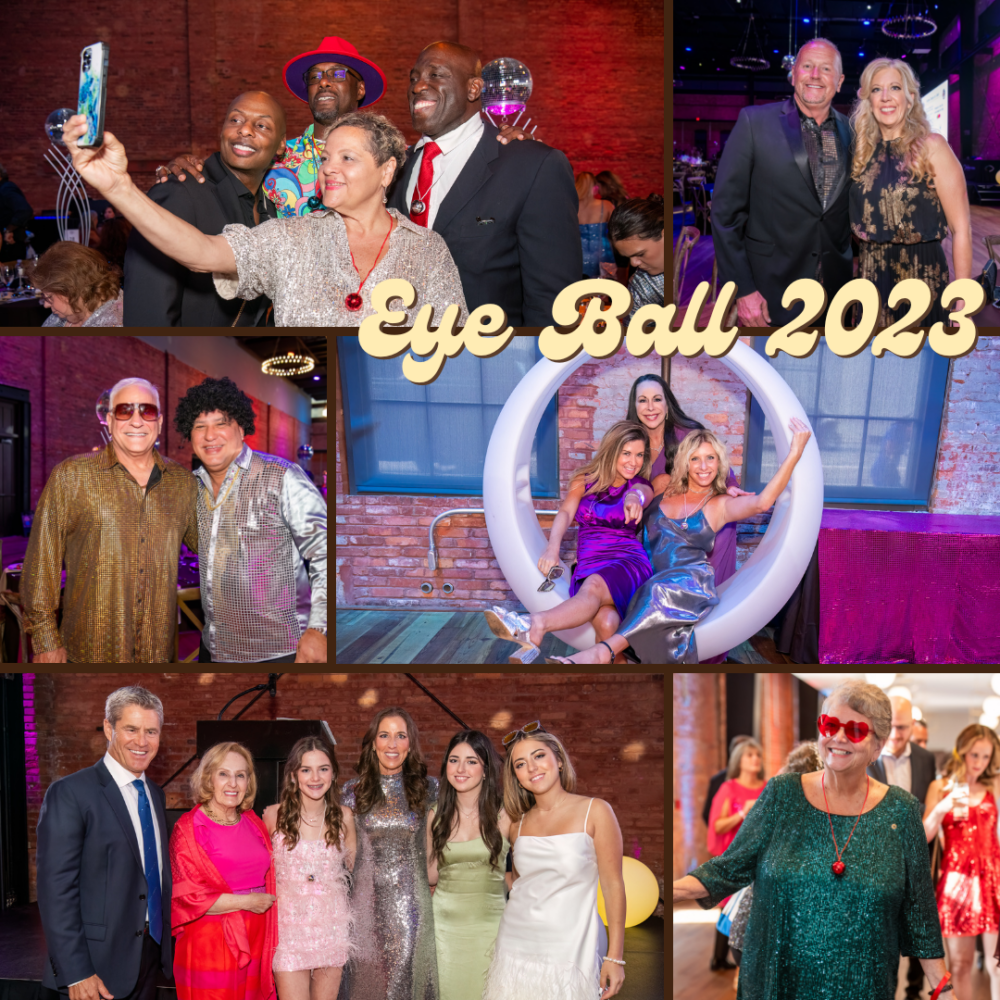 Eye Ball 2023: Celebrating 50 Years!
The Eye Ball, LWVI Foundation's premier annual fundraising event, celebrated a remarkable 50 years of providing the gift of sight to over 500,000 individuals on September 9th 2023. The funds generated by LWVI Foundation continue to support critical sight-saving resources, locally and globally, including ocular research, vision restoration, surgeon training, pediatric eye care, and vision screenings. The event was a thrilling evening of camaraderie and heartfelt fundraising, featuring the inspiring 2023 Person of Vision, Darcie Glazer Kassewitz, Co-Owner of the Tampa Bay Buccaneers and President of the Glazer Vision Foundation, recognized for her exceptional contributions to the community. Under her leadership, the Glazer Vision Foundation has championed comprehensive vision correction for children in Tampa Bay. The evening, with a disco-themed gala, was filled with nostalgia and celebration, featuring a lively cocktail reception, an exciting live auction, a sumptuous seated dinner, exhilarating dancing, and an electrifying performance by Tampa Bay's own #NoFilter. Sponsorships and tickets sold out, making it an unforgettable event, urging attendees to secure their spots early for the next Eye Ball.
Learn More